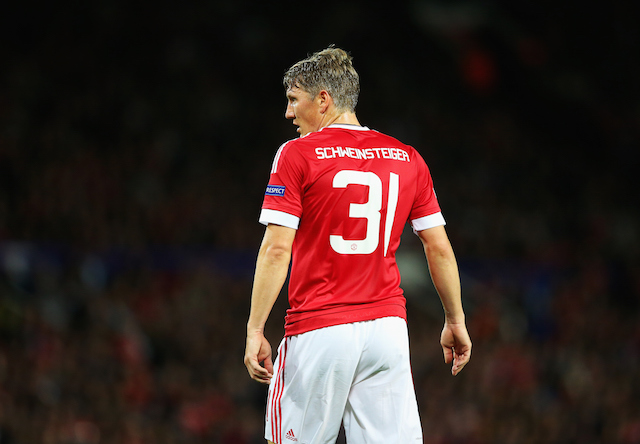 Manchester City summer signing Ilkay Gundogan has blasted Manchester United for their treatment of Bastian Schweinsteiger, according to the Bild (via Express).
The former Germany international joined United last summer and was signed by the previous manager Louis van Gaal. However, the Dutch tactician was replaced by Jose Mourinho over the summer who subsequently dropped Schweinsteiger from his squad.
Per-the-source, the 32-year-old has even been made to train alongside the club's youth players.
Gundogan, who has played alongside Schweinsteiger for the Germany national team, believes the former Bayern Munich man deserves to be treated better.
"I believe that Manchester United could 100 percent benefit from a fit Bastian Schweinsteiger," Gundogan told the German newspaper Sport Bild.
"If everything you hear and read is true, you can consider it disrespectful.
"He's not just some player, and also not only 18 or 19."
Schweinsteiger does however, still have two-years remaining on his contract and will prove to be an expensive reserve player if the club cannot move him on.
Gundogan recently made his debut for City following a long spell on the sidelines due to a dislocated knee. The 25-year-old played the full 90 minutes during City's 3-3 draw with Celtic in the UEFA Champions League.