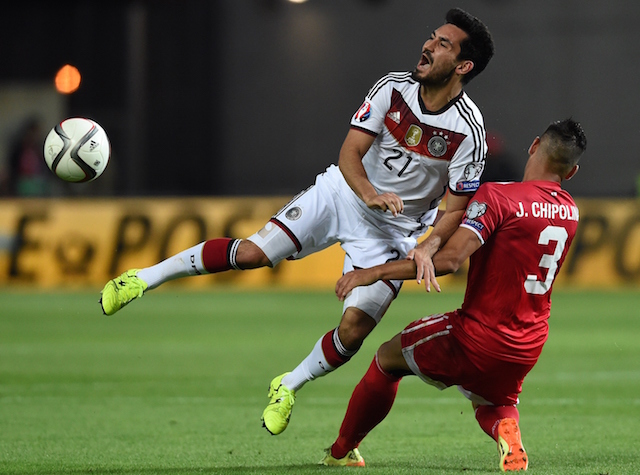 Manchester City's summer signing Ilkay Gundogan has revealed that watching the Germany national team this summer has been tough.
The former Borussia Dortmund playmaker missed the tournament after suffering a knee injury during training.
The same injury came close to costing him a move to the Premier League giants. Gundogan is also set to miss the opening weeks of the new season. The midfield playmaker also missed the 2014 World Cup in Brazil due to a back injury.
"It's not so easy to watch them playing and being successful, because I know exactly what the feeling is. It's really sad I can't take part in it, like two years ago at the World Cup," Gundogan told the Daily Mail.
"It is not easy for me but I wish the team the best. I know all the players, all the coaches and that they deserve the best. They are the best team at the Euros and deserve to be in the semi-final. There's a good chance they could win the cup.
"I'm cheering for them and hope they win but it's not always easy to watch them playing such successful football from the outside and not being with the team."
Gundogan provided seven assists and scored three goals in 40 appearances for Borussia Dortmund last season.
Germany have advanced to the semi finals of Euro 2016 after recording a victory over Italy on penalties. Joachim Low's side take on the hosts France on Thursday evening.
See More
Liverpool star to miss pre-season tour due to Euro 2016
Fenerbahce make enquiry for Newcastle midfielder Siem de Jong