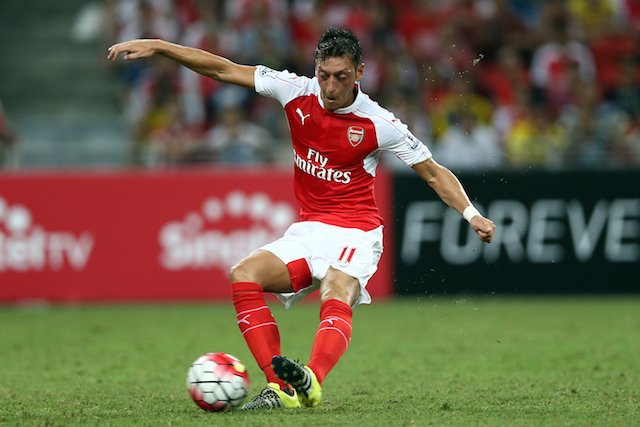 Manchester City's latest transfer Ilkay Gundogan has stated that he is relishing the prospect of playing against Mesut Ozil.
The former Dortmund star named Ozil as his "good friend" and also stated that he is looking forward to taking on the likes of Stoke City.
"The derby is a game I'm really looking forward to, as well as those against Arsenal which should be interesting especially when I come up against my good friend Mesut Ozil," Gundogan told Manchester City's official website.
"I'm looking forward to the whole experience of playing against sides like Stoke City who I know are not that far from here."
Gundogan will the fourth ethnic Turkish player born in Germany in the Premier League next season – if Liverpool striker Samed Yesil stays at the club over the summer.
Liverpool midfielder Emre Can and Arsenal star Mesut Ozil are the other two and all three have played in the Germany national side together while Yesil is expected to represent Turkey at international level.
The midfield playmaker provided seven assists and three goals in 40 appearances for Dortmund last season.
See More
Euro 2016: 3 things we learned about Turkey following Croatia defeat
Mesut Ozil says he will 'always support' Arsenal boss Arsene Wenger