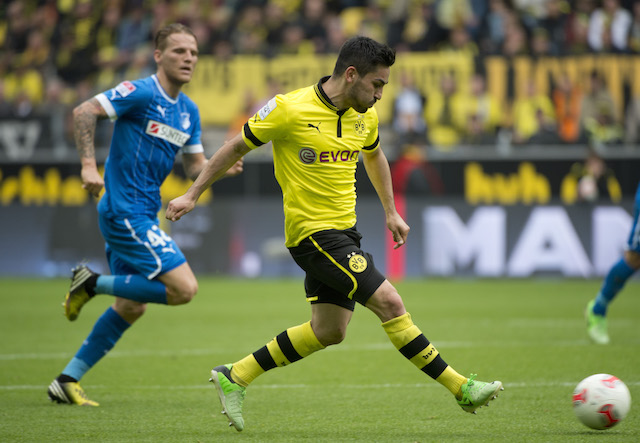 Manchester City summer signing Ilkay Gundogan has refused to rule out a return to Borussia Dortmund.
The 25-year-old joined City from Dortmund over the summer transfer window had has made a positive start to his Premier League career.
During an interview with the German outlet Bild, Gundogan stated that he is open to a return to Dortmund in the future however, if he is back their in one or two seasons, it means that he has failed.
"If it was the case in the next one or two years, I would probably not be happy about it," Gundogan told Sport Bild.
"Because it would probably mean that I have failed or not developed myself.
"If I'm 29 or 30, I do not know if [Dortmund would] still want me. Basically, I would not exclude the possibility, but now I have other big targets."
Gundogan scored his first goal for City last weekend during their 4-0 win over Bournemouth.
The Citizens take on Swansea City this weekend where they will look to continue their perfect start to the season. Pep Guardiola's side have won every game so far this term and sit at the top of the Premier League table.