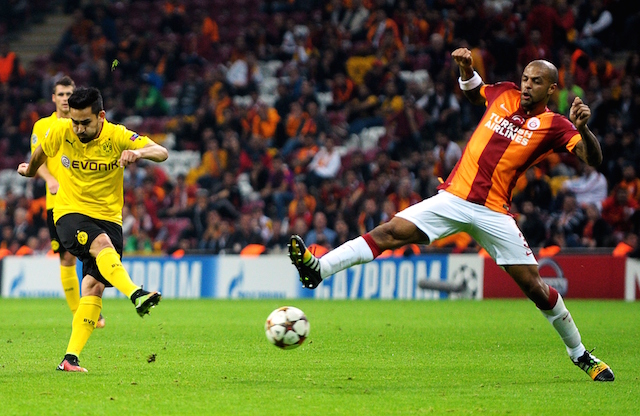 Gokhan Tore became the sixth player of Turkish origin in the Premier League when he joined West Ham on loan a fortnight ago.
Tore is now the fourth ethnic Turk born in Germany in the Premier League for the 2016-17 campaign.
The 24-year-old winger will join Arsenal star Mesut Ozil, Liverpool midfielder Emre Can and Leicester City midfielder Gokhan Inler who already have Premier League experience under their belt.
Manchester City midfielder Ilkay Gundogan will join Tore as one of the two new arrivals. City also have Turkish international striker Enes Unal who is contracted to the club but he has joined Twente on loan.
Out of the five players contracted to Premier League sides three – Ozil, Can and Gundogan – represent Germany while Tore and Unal play for Turkey at international level and Inler plays for Switzerland.
Tore would have been the fifth Germany born Turk in the Premier League had Samed Yesil not been released by Liverpool over the summer.
The Turkish community of Germany is the largest non-German ethnic group in the country with an estimated population of 3-4 million.
See More
5 facts you need to know about West Ham signing Gokhan Tore