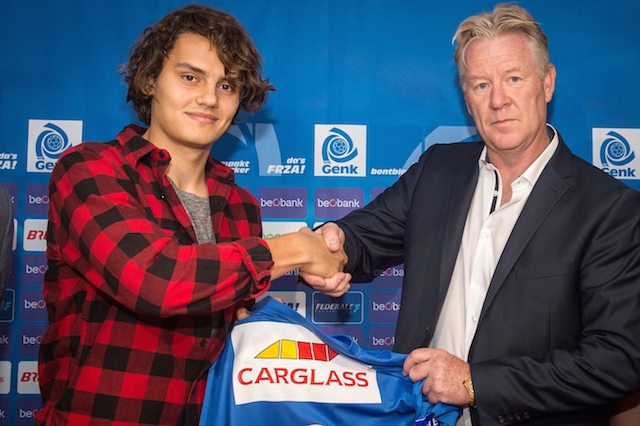 Manchester City youngster Enes Ünal has revealed that he is settling into life in Belgium.
The 18-year-old striker is currently on-loan at Belgium pro-league club Genk but despite being uprooted from Turkey at a young age and leaving his family Ünal has had no trouble adapting to his new surroundings.
"It is great here the people are really welcoming and to be honest there are so many Turks that they make me feel at home," Ünal told NTV Spor.
"I generally don't struggle settling into new places but my team has been great as well they made me sing an initiation song which was funny."
Belgium has a large Turkish ethnic community reported to number between 200-250,000 with a significant concentration in Genk.
Ünal joined Genk on a two-year loan after joining City on a £2 million move from City over the summer transfer window from Bursaspor.
City have the right to bring Ünal back after a year but he will have to get special permission from the FA to play in England due to work visa requirements.
Players from outside the EU zone must have played 70 percent of games for the national team over the last two-years to gain a work permit unless the FA grant special permission.
See More
(Video) Turkish League Wrap 3: Nani rescues Fenerbahce with first goals since leaving Man Utd
Team of the Week 3: Nani scores first brace since leaving Man Utd