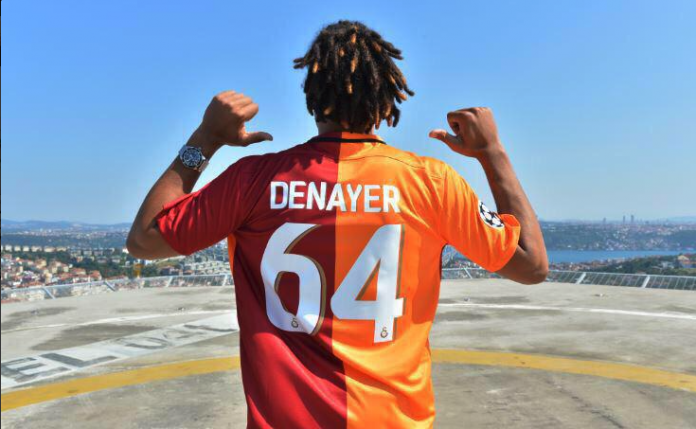 On-loan Manchester City defender Jason Denayer has hinted that he may stay for another season at Galatasaray.
Denayer was asked if he would consider staying at Galatasaray next season after winning the Turkish Cup against Fenerbahce.
"Galatasaray and Manchester City will have to agree on that it is not a decision I can make, they would have to agree first," Denayer said.
The Belgium international provided an assist to set up Lukas Podolski for the wining goal in the cup final against rivals Fenerbahce.
Galatasaray won the cup 1-0 and lifted the trophy for the 17th time – and for the third consecutive season.
Denayer has established himself as a first team regular in the Galatasaray defence and gained Champions League football this season.
The 20-year-old defender did however, deliver the following message on his Instagram which read like he was bidding farewell to the club.
Denayer said: "As most of you know, I'm a man of few words, and I have always preferred to do the talking on the pitch. But as the football season nearly ends, and with it my time on loan at Galatasaray, I'm honored to make an exception.
From my very first day at Galatasaray, everybody has always been most kind and welcoming – and I sincerely want to thank you for that. I'd like to thank especially the club and the fans for their support.
We won the Turkish Cup, and the European campaign was an unforgettable experience for me. I have really learned a lot about football but also about life over the last 9 months.
Even though we had a difficult season with many ups and downs, I have cherished every moment of my stay at your legendary club, in your marvelous city. I have always tried to give everything I had for Galatasaray, because the passion of the fans inspired me so much.
Jason Denayer #cimbom#aslan"
See More
Denayer hints at Man City or Barcelona future
Former Arsenal man Lukas Podolski leads Galatasaray to Turkish cup win