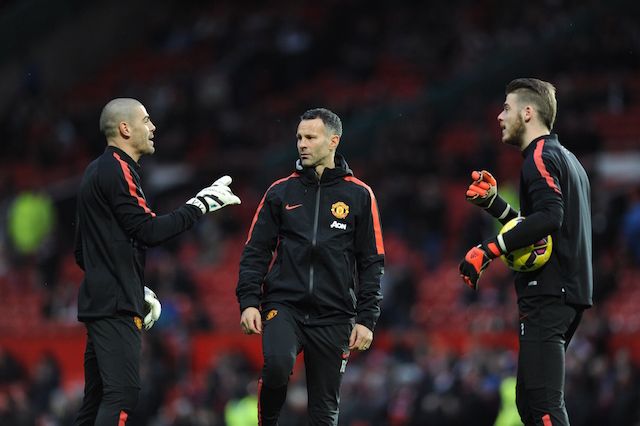 Manchester United boss Louis van Gaal has stated that Antalyaspor target Victor Valdes will be leaving Old Trafford this season.
Van Gaal was speaking during a press-conference where United's new transfer Bastian Schweinsteiger was unveiled.
"He [Valdes] is not selected because he don't follow our philosophy. There is no place for that one player," Van Gaal stated at the press conference.
"Last year he refused to play with the second team."
"When you are not willing to follow the principles of the philosophy there is only one way – out."
Vades joined United on a free transfer in January as he recovered from a cruciate knee ligament injury suffered towards the end of his Barcelona career. The Spain international has only made two appearances for the Red Devils.
Süper Lig outfit Antalyaspor have been closely linked with the Spanish international keeper.
Antalyaspor were promoted to top-tier football at the end of last season but have embarked on an ambitious transfer policy. The Scorpions recently completed the transfer of Samuel Eto'o to the club.
Valdes has won almost everything there is to win in club and international football including the La Liga, Champions League, World Cup and European Championship.
See More
Former Liverpool star convinced Van Persie to join Fenerbahce
Ex Man Utd striker can only make maximum £77,000 per-week at Fenerbahce