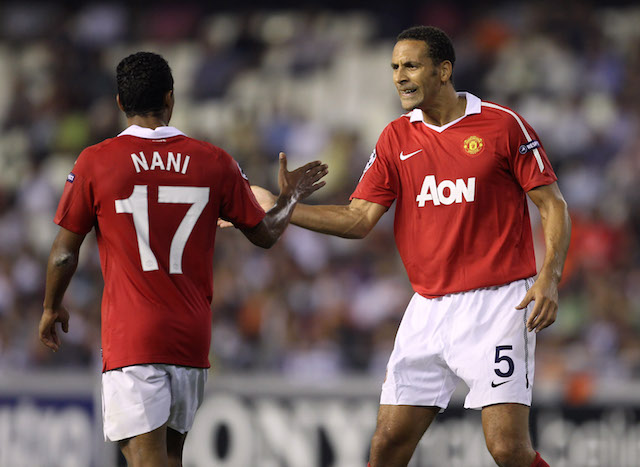 Fenerbahce star Luis Nani has been linked with a move back to Manchester United over the past week.
One of Turkey's largest media groups DHA meanwhile have reported that United have agreed personal terms with Nani.
Nani did of course only leave United last summer and has another two-years left on his Fenerbahce contract.
We took to social media to take a look at how fans reacted to the transfer news on Twitter.
There were a few shocked tweeters.
Man Utd agree personal terms with former winger Nani…

F*cking hell get Forlan, Anderson & Djemba-Djemba signed up as well! 😂😂😂😂

— Footy Accumulators (@FootyAccums) June 9, 2016
We're bringing Nani back? Brill. I'd like Cantona, Irwin, Keane & Jaap Stam back please too. 👌

— Anna_MUFC (@mufc_anna) June 9, 2016
There was also disbelief with fans who simply couldn't believe the transfer link. DHA is however, a major media outlet in Turkey and Nani is reported to have had a rift with Fenerbahce boss Vitor Pereira. Additionally the Portuguese international has a relatively low release clause of just €8 million.
I can't believe what I am reading…

— Ryan Taylor (@RTaylorFootball) June 9, 2016
News of Nani returning did not go down well in Jamaica.
Nani linked with a return to Old Trafford this morning someone please come punch me in the face and wake me up #MUFC

— Man Utd Jamaica (@Mufc_Jamaica) June 10, 2016
Jesus, let's re-sign Anderson & Bellion while we're at it https://t.co/OanWQGym7P

— Stan (@stan87mufc) June 9, 2016
There were however, some fans that warmed to the idea of having Nani back at Old Trafford.
https://twitter.com/MUnitedHome/status/741002896377061376
Nani did of course win four Premier League titles and the Champions League during his time at United and there were a few fans who would be more than happy to have him back.
Nani is at least better than Lingard, just mentioning.

— RS⁶ (@pog6ah) June 9, 2016
Nani is coming back to man united!!!! Thats the best thing i have ever heard❤️😍😍❤️😍😍😍😍😍😍😍😍😍

— Hasïn (@HsnHadid) June 9, 2016
Could Mourinho get the best out of Nani?
https://twitter.com/SyafeeqDiMaria/status/740980983839657984
Turkish media reporting Nani to return to United, with Mourinho's management we could see the old Luis Nani again, worth a shot. #MUFC

— Akshay Jumani (@aj11094) June 9, 2016