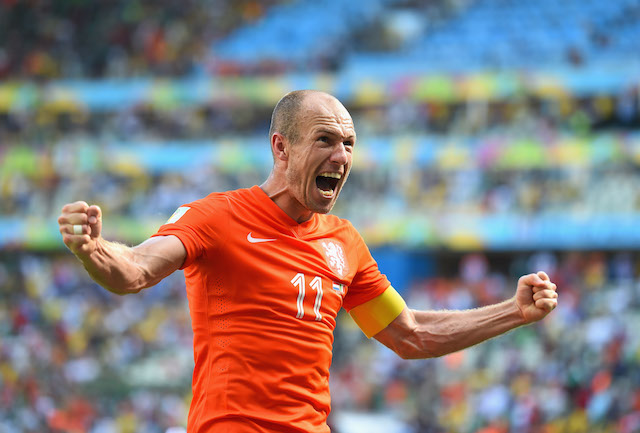 Bayern Munich star Arjen Robben has revealed that ht will not be leaving the club and that his family are settled in Germany despite transfer rumours linking him with a move abroad.
"I am happy in Munich – my family is happy in Munich," Robben was quoted as saying by the Manchester Evening News.
"My contract runs until 2017. You can't look too far forward in football, but everything is fine at the moment – I hope things continue this way."
Fenerbahçe have been closely linked with Robben and a recent commercial from one of the clubs partners Yandex went as far to call on fans to make the transfer happen.
The Yanxdex ad features two friends sitting at a table poolside reading a transfer rumour in a newspaper claiming that Robben will join Fenerbahçe.
Yellow Canaries star Robin van Persie enters the scene and tells the guys if they search the word bikini enough times via the Yandex Fenerbahçe search engine Robben will join the club and the ad actually ends with one of the friends sporting a bikini.
Manchester United have also been closely linked with the Dutch star according to the Manchester Evening News. Robben did of course work together with United boss Louis van Gaal over the 2014 World Cup.