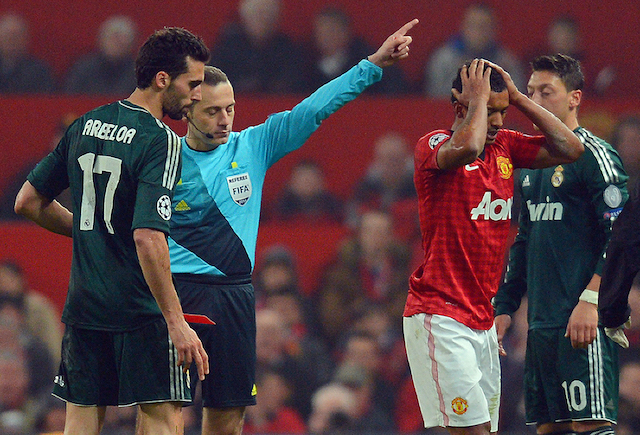 Manchester United have become unrecognisable to the team Sir Alex Ferguson built according to former Red Devil Luis Nani.
Nani spent eight seasons at United after being signed by Ferguson from Sporting Lisbon in 2007 and won four Premier League titles as well as the Champions League.
The Portuguese international winger told the Sunday Times: "Now when you see Manchester, it's not Manchester."
"With all respect to the players who are there, the personality, the mentality is all different. When you see Manchester United go inside the pitch you see a new era."
Nani has been very critical of Van Gaal calling into question his training methods and attitude towards players.
"He and his assistant were shouting at players like we were kids, like 18-year-olds. And I think: 'This is not the way to treat us because I am professional, I am training every day, I'm doing nothing wrong, I'm putting quality in the training," he added.
United are yet to win the league title since Ferguson left and have changed manager twice with his successor David Moyes and current boss Louis van Gaal being unable to replicate the same kind of success.
Nani parted ways with United over the summer transfer window after falling out with Van Gaal. The experienced winger joined Fenerbahce on a three-year deal and has hit the ground running at his new club having 10 times and provided eight assists this season.
See More
Man Utd legend says Luis Nani is 'better' than current players
Nani says Man Utd legend Sir Alex Ferguson was best manager he has ever worked with