Manchester United's out-of-favour goalkeeper Victor Valdes has fired back at Louis van Gaal following the Dutch managers accusation's yesterday.
During a press conference held in the USA, Van Gaal stated that Valdes would be sold because he refused to play for the reserves last season.
"He is not selected because he does not follow my philosophy. There is not one place for one player – the philosophy is how you play football and how you maintain your match rhythm," Van Gaal said.
"For example, he refused last year to play in our second team. That is one aspect of our philosophy but there are a lot of others for how you play like a goalkeeper for Manchester United.
"When you are not willing to follow the principles of the philosophy there is only one way and that is out."
In response Valdes posted a montage of photos that showed a number of reserve-team matches he had appeared in.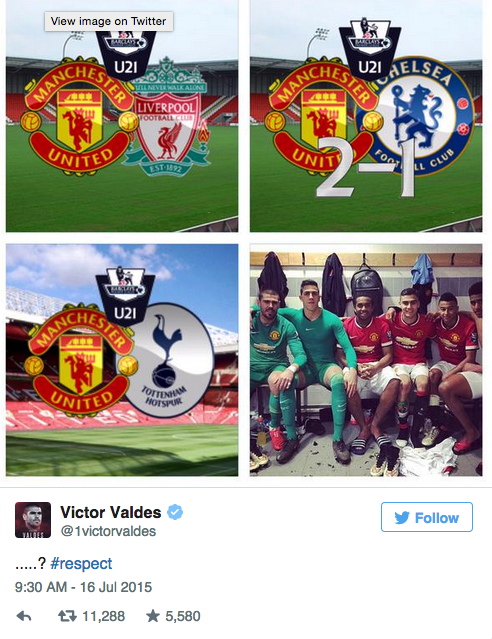 Süper Lig outfit Antalyaspor have been closely linked with the Spanish international keeper.
Antalyaspor were promoted to top-tier football at the end of last season but have embarked on an ambitious transfer policy. The Scorpions recently completed the transfer of Samuel Eto'o to the club.
See More
Former Liverpool star convinced Van Persie to join Fenerbahce
Ex Man Utd striker can only make maximum £77,000 per-week at Fenerbahce