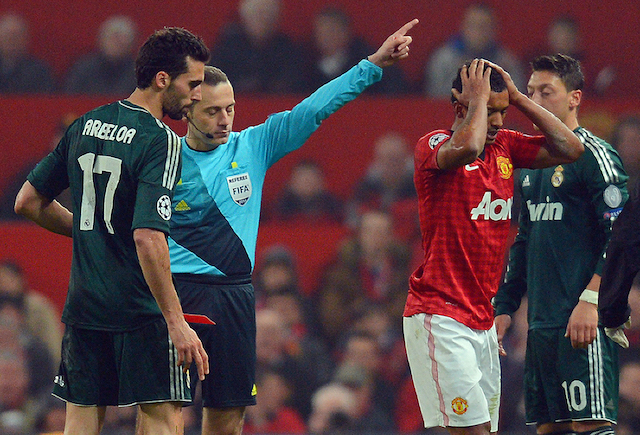 Manchester United legend was the best footballer in the world during his playing days according to his former teammate Luis Nani.
Nani told the official UEFA website that Cristiano Ronaldo is currently the best in the world but that Scholes was number one before he hung his boots up.
Nani was quoted as saying: "So many good players. Ronaldo, the best player in the world right now but at that time Scholesy [Paul Scholes] was great. I learned a lot from him in training. There were others, too, but he was the highlight during that time."
The Portuguese international played alongside Paul Scholes during the clubs golden age under the stewardship of Ferguson.
Scholes is regarded as one of United's greatest players winning an incredible 13 Premier League titles, two Champions League trophies and the World Club Cup during his 20 years at the club.
The former England international was a one club man having only played professional football for United over the course of his career.
Nani was signed by Ferguson in 2007 and spent a grand total of eight seasons at the club winning four Premier League titles, the Champions League and the World Club Cup during at the club.
See More
Nani could join Chinese giants on €8.5m move just one-year after leaving Man Utd says agent
Top Five goals Nani scored for Manchester United