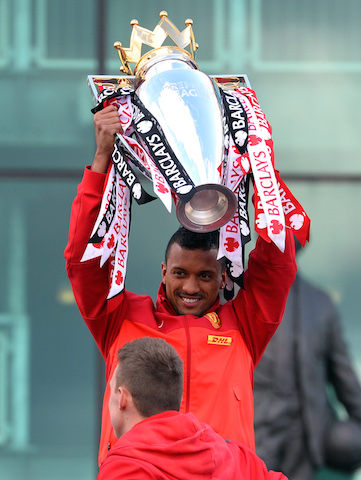 Manchester United legend Rio Ferdinand stated that his former teammate Nani is a defenders nightmare and that he is one of the best dribblers of the ball he has ever played with.
Ferdinand described Nani as being a dual footed, lightening quick winger who will be of great service to Fenerbahçe.
Nani joined Fenerbahçe on a €6 million deal on Monday and signed a three-year contract at his signing ceremony held in front of thousands of fans at the Şükrü Saracoğlu stadium.
Ferdinand wrote the comments on his Facebook page: "Of all the players I've played with during my career, if I wanted someone to beat someone 1 vs 1 & it was do or die he would have been one of my first picks for sure. He can go either way, off either foot, tricky & lightening quick – a defenders nightmare!"
See More
Enes Unal
Top Five goals Nani scored for Manchester United
The former United star retired from football at the end of last season after an illustrious career winning eight Premier League titles, the Champions League and World Club Cup.
Nani won four of Ferdinand's six Premier League championships playing in the same team as well as the Champions League and World Club Cup.
The Portuguese international joined the United in 2007 and scored a total of 41 goals in 230 appearances in all competitions.