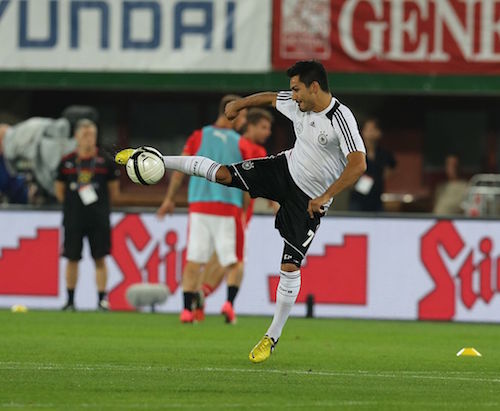 Borussia Dortmund CEO Hans-Joachim Watzke has confirmed that two players are likely to leave the Bundesliga side this Summer.
Watzke underlined that Dortmund do not have plans to overhaul their squad in the summer despite a disappointing league campaign and the departure of long term manager Jurgen Klopp.
"No, there will be no major overhaul," Watzke said in an interview with Reuters.
"Last year one player left [Robert Lewandowski], this year it is probably two.
"Everything else is still open. So yes, there will be change but not a complete overhaul of the team.
"As for any of the other cases, I will not talk about names."
See More:
More Ilkay Gündoğan News
3 reasons why Arsenal should sign Gundogan
3 reasons why Manchester United should sign Ilkay Gündoğan
Manchester United prepare €28 million bid for Ilkay Gündoğan
While Watzke has refused to be drawn on mentioning any names, Gündoğan and Mats Hummels have both been closely linked with Manchester United in recent weeks.
Dortmund Sporting Director Michael Zorc recently confirmed Gündoğan would be leaving in the summer.
"Our talks came to the conclusion that he won't extend his contract and will leave in the summer," Zorc was quoted as saying by Sky Sports.
Gündoğan has four assists and three goals in 30 appearances for Dortmund this season.
Dortmund sit in 9th place in the League with 40 points from 31 games. The Bundesliga Giants no longer have a chance of participating in the UEFA Champions League next season.