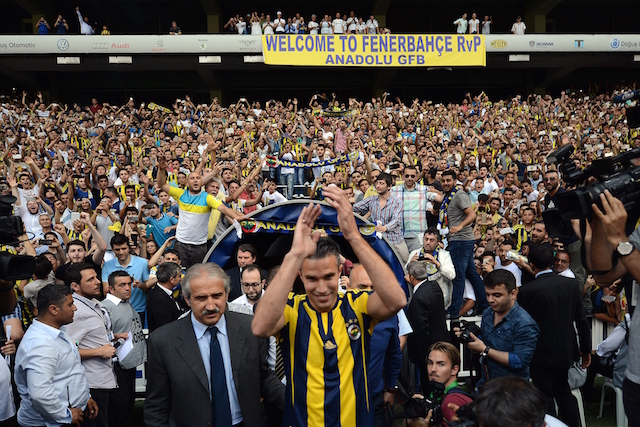 Manchester United fans travelling to Istanbul for the Europa League clash against Fenerbahce may want to double check their flight times and rearrange their schedule as the Turkish daylight hours will be changing on 30 October.
Turkey will stop turning back its clocks this winter, staying on summer time all year round to make better use of daylight.
The clocks would have gone back one hour on 30 October when Turkish summertime officially ends. The changes mean that there will be a three hour time difference between London and Istanbul – compared to the usual two hour difference.
The Fenerbahce v Man Utd clash was originally scheduled for November 3 at the Sukru Saracoglu at 18:00 GMT (20:00 Local Time).
The game will now however, be played at 21:00 (Local Time) giving fans extra time to get to the game but also meaning that the match will finish an hour later than originally planned.
The time changes should not cause major disruption but it is worth making note of the changes to avoid arriving at the stadium an hour late.
In other Man Utd news the Red Devils boss Jose Mourinho hit out at criticism he has faced since taking over, claiming that "football is full of Einsteins" who try "to delete 16 years of my career" according to the Telegraph.
Mourinho will be familiar with Fenerbahce considering the Istanbul giants were the first non Portuguese outfit to make him an offer during  his first stint at Porto.