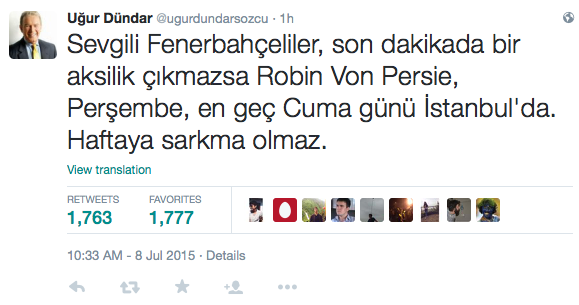 Manchester United striker Robin van Persie will arrive in Istanbul by Friday according to former Fenerbahçe board member Uğur Dündar.
Dündar tweeted: "Unless there are any last minute changes Robin van Persie will be in Istanbul by Thursday or Friday the latest."
The ex board member also tweeted: "The king is coming the legend is returning this is the kind of transfer no Fenerbahçe fan will forget."
Sevgili Fenerbahçeliler, son dakikada bir aksilik çıkmazsa Robin Von Persie, Perşembe, en geç Cuma günü İstanbul'da. Haftaya sarkma olmaz.

— Uğur Dündar (@ugurdundarsozcu) July 8, 2015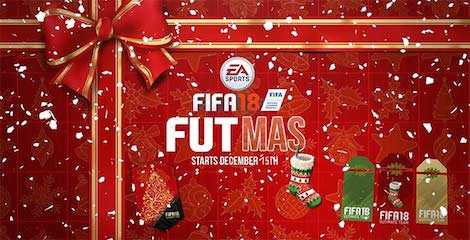 Ha 'Von', ha 'van!..' Ne farkeder? Alemin kralı geliyor, efsane geri dönüyor, Fenerbahçemiz kuşaklar boyu unutulmayacak bir sezona koşuyor.

— Uğur Dündar (@ugurdundarsozcu) July 8, 2015
See More
Three reasons Man Utd striker Van Persie would be a good transfer for Fenerbahce
Man Utd striker Van Persie strikes deal with Fenerbahce
Dündar was a Fenerbahçe board member between 2000-02 and one of the most well known journalists in Turkey with strong ties to the club.
As reported by Turkish-football.com's Emre Sarıgül and the Guardian's Jamie Jackson on Saturday Fenerbahçe have reached an agreement-in-principle for the Netherlands international.
Fenerbahçe sporting director Giulliano Terraneo is currently in England holding talks with United and is expected to return to Turkey with the Dutch star.
The Yellow Canaries recently signed Van Persie'e former teammate Nani on £4.3 million deal on a three-year contract.
Fenerbahçe have already completed seven transfers this summer including Lille defender Simon Kjaer, Nani and Sao Paulo defensive midfielder Josef De Souza.