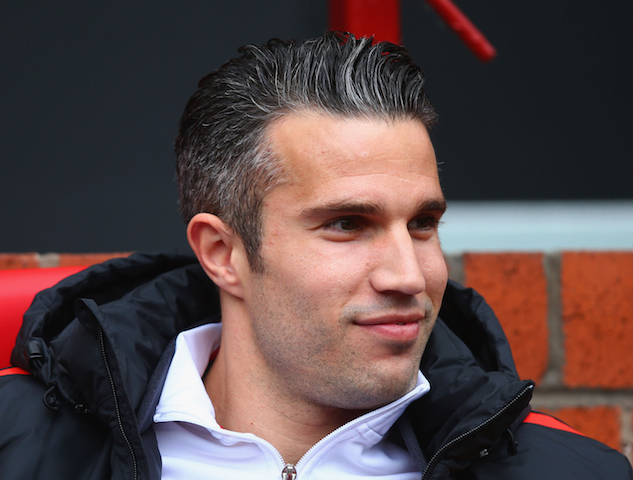 Manchester United striker Robin van Persie's agent Kees Vos has refused to be drawn into commenting on his client being in talks with Fenerbahçe.
Vos stated that his agency company have a policy of not discussing clients negotiations with other clubs.
"We do not, that's an agreement with our clients", he told Voetbal International.
See More
Bookmakers suspend betting on Man Utd's Robin van Persie transfer
Man Utd striker Van Persie strikes deal with Fenerbahce
The agent also underlined that the clubs involved will announce the transfer if an agreement is reached.
"If Robin has found a new club then we'll surely announce it", he told Dutch magazine Voetbal International.
Vos also confirmed that Van Persie will be present at United's first training session of the pre-season tomorrow.
"Well, I can say that tomorrow Robin will report to Manchester United for his first training session," he said.
The Dutch star is edging closer to a Fenerbahçe move after reaching an agreement with the Super Lig outfit, a source close to the club told Turkish-football.com.
Fenerbahçe and United are however, still in discussions over the transfer fee and the final details.
The 31-year-old striker has underlined that he could leave the club over the summer in pursuit of regular first team football ahead of the 2016 European Championships.
Van Persie was quoted by the Mirror as saying: "When I signed for United, I knew these kinds of [reports] would appear. Next year is the European Championship. That tournament is going to play a big role in the choice I will make.
"I have to be in my best form. But most important is the wish of my wife and children.
"Whatever I do Bouchra, Shaqueel and Dina Layla are the highest of my priorities. They have to be happy."
The Yellow Canaries will complete the signing of fellow United teammate Nani today. The Portuguese international will arrive at the Sabiha Gökçen airport in Istanbul at 18:00 GMT before undergoing a medical and signing a four-year deal with the club.