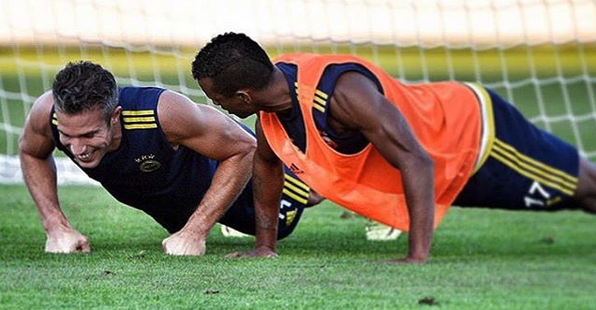 Manchester United lost 2-1 against Dutch giants PSV in their opening Champions League group game yesterday.
Former United player and football pundit Paul Scholes stated that the Red Devils were stronger with Robin van Persie in the side.
Speaking on BT Sport after the game Scholes sad: "They've let three or four strikers go, now, I think if we had kept one of them, kept a Van Persie or Hernandez then it looks quite strong.
"They can score goals, Van Persie and Hernandez can score goals. Martial could be a real threat coming off the bench.
"I just think that's a mistake."
United were defeated by PSV despite taking 17 shots compared to six for the winning team.
Van Persie played a key role in the 2012-13 Premier League winning United side. The Reds won the league title for a record 20th time with the Netherlands international scoring a hat-trick in the game that clinched the championship.
The experienced striker and Javiar Hernandez both left United over the summer transfer window.
Van Persie joined Fenerbahçe where he already has two goals and two assists while Hernandez joined Bayer Leverkusen.
Fellow former United player Luis Nani also joined Fenerbahçe on a three-year deal over the summer.