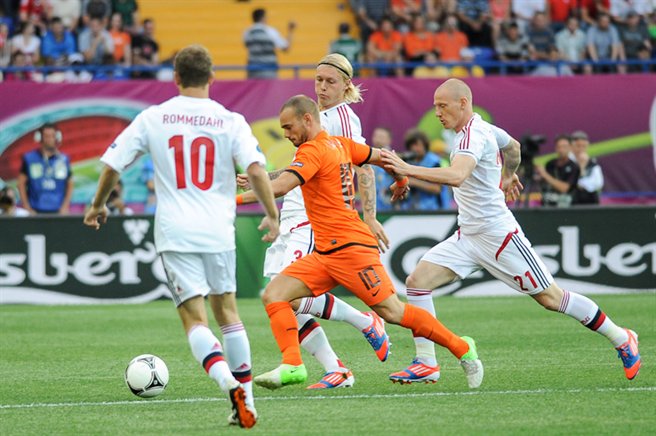 Manchester City join United in the race to sign Sneijder
[divider]
Manchester City have joined their rivals Manchester United in the race to sign Wesley Sneijder.
Sneijder's agent Guido Albers has been in talks with Manchester City over the past week according to reports in the Turkish press.
Galatasaray are reportedly ready to sell the 30-year-old star as they look to ease their debt problems.
However, Galatasaray board member Ali Dürüst has said that the club want to keep Sneijder at the club.
"We have no problem with Wesley Sneijder, he has no issues with us, we have not even considered selling him," Dürüst said.
"We want him to stay with us and he has 1.5 years left on his contract. 
The former Real Madrid player lead Galatasaray to Turkish Cup glory last season and played an important role in Galatasaray reaching the Champions League quarter-finals.
Sneijder has scored four goals in 19 appearances for Galatasaray this season