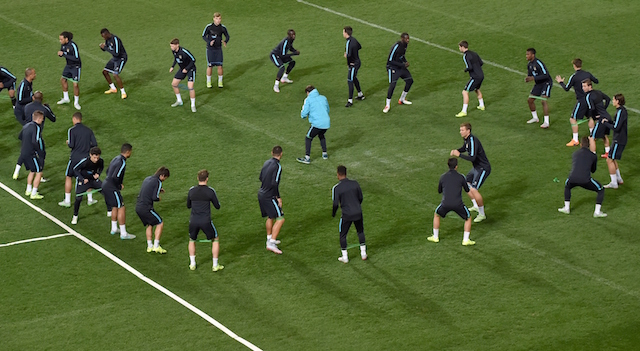 Manchester City's latest transfer Enes Ünal has said that he is a goalscorer first and foremost.
The 18-year-old did however, go onto say that he is still developing and has not fully established a playing style as of yet.
"This is difficult for me to explain but I think that I'm a player who is a goal scorer," Ünal stated in a video interview with Manchester City's official website when asked to describe his playing style.
"I believe I'm a player who gives his all to the team. I'm a person who has that kind of mentality.
"Of course, my style is not fully established yet. I want to active the best I can do, I want to develop myself as much as I can."
Ünal made an appearance off the bench during City's pre-season friendly with Roma. The former Bursaspor man replaced Iheanacho on 72 minutes to make his second appearance for City since joining.
The 18-year-old striker was on the field for the penalty shoot-outs but did not get to opportunity to take a spot-kick against Roma.
Ünal has already made his first senior international cap despite being just 18 and netted 24 times in 25 games at U16 level before progressing to the U18 and U21 sides.
See More
Three Facts about Manchester City's latest signing Enes Unal
Enes Unal predicted his move to Manchester City three years ago