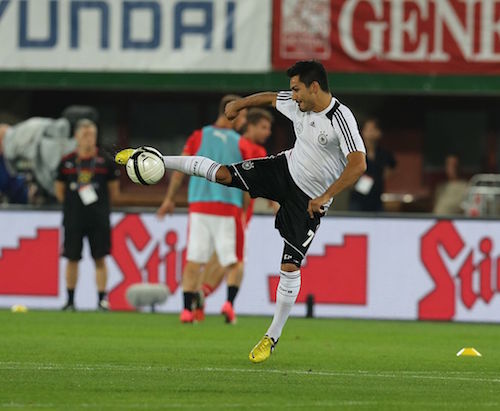 Ilkay Gündoğan has told Borussia Dortmund officials that he wants out of the club this summer.
Dortmund already confirmed the midfielder will not renewing his contract however, it now appears that Gündoğan has asked to leave this year.
"He would like to move this summer. That's what he told us," Dortmund Sporting Director Michael Zorc told Sky.
"Depending on the value of the offers on the table for us, we will decide accordingly."
See More:
3 reasons why Arsenal should sign Gundogan
3 reasons why Manchester United should sign Ilkay Gündoğan
Manchester United prepare €28 million bid for Ilkay Gündoğan
Both Arsenal and Manchester United have maintained an interest in Gündoğan over the past year.
Serie A giants Juventus are also reportedly interested in the 24-year-old Germany international.
Gündoğan has four assists and three goals in 29 appearances for Dortmund this season.
Dortmund sit in 9th place in the Bundesliga with 40 points in 31 games. Jurgen Klopp's side are 18 points off a UEFA Champions League spot.