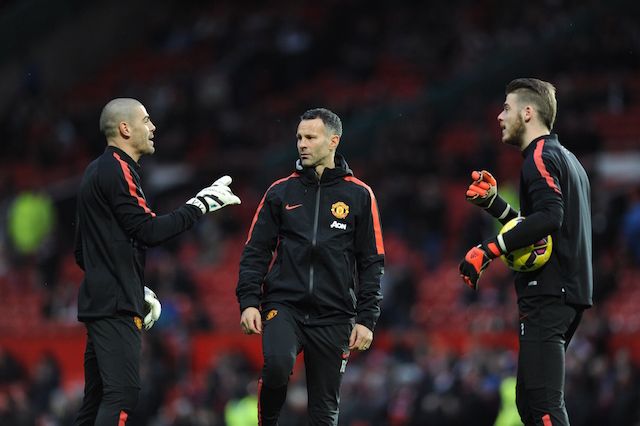 Manchester United goalkeeper Victor Valdes slammed Beşiktaş for being failing to complete his transfer according the AMK.
The report quotes Valdes as saying: "Beşiktaş left me in the middle, it was unprofessional."
The Black Eagles had reached an agreement-in-principle for a three-year deal with the Spanish international however, Beşiktaş reportedly tried to changes to the deal at the last minute.
Valdes refused to accept the Istanbul giants changes to his agreement which resulted in the deal collapsing.
The Spain international and World Cup winner is expected to leave United after falling out with Van Gaal over the summer but may have to wait until the winter transfer window after failing to complete his move to the Turkish giants.
Beşiktaş are in the market for a new goalkeeper after losing second-choice keeper Cenk Gönen to Galatasaray.
Tolga Zengin is currently the first-choice keeper for the Istanbul based side.
The Eagles are currently third in the Turkish Super League with six points after two games and will compete in the Champions League group stages.