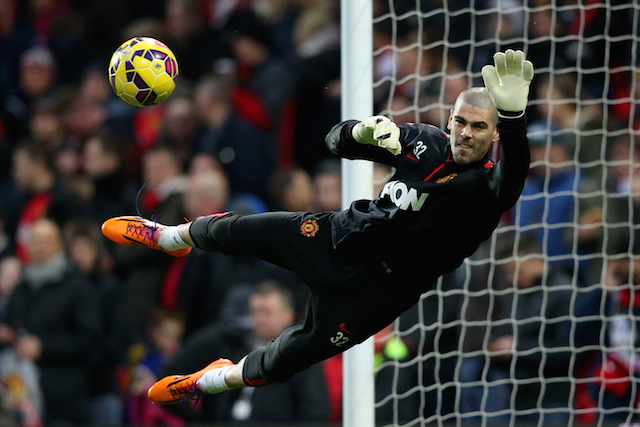 Manchester United keeper Victor Valdes will not file a complaint to UEFA against Beşiktaş for misleading him over the transfer window according to his agent Gines Carvajal.
The agent also denied quotes attributed to his client in the Turkish press which claimed Valdes had criticised the Black Eagles for their conduct over the summer.
"I am not going to comment on what happened with Beşiktaş but I can confirm that Valdes has not spoke to the media and that the quotes being printed are lies," Carvajal told Radyospor.
"Also Valdes has not made any formal complaints to anyone."
The AMK newspaper claimed that Valdes slammed Beşiktaş for failing to complete his transfer despite reaching an agreement with the Istanbul giants.
The sports newspaper quotes Valdes as saying: "Beşiktaş left me in the middle, it was unprofessional."
Beşiktaş released the following statement to counter claims allegedly made by Valdes: "Beşiktaş did not mislead anyone, we made an offer through his agent but an agreement was not reached."
The Black Eagles were in the market for a new goalkeeper after losing second-choice keeper Cenk Gönen to Galatasaray leaving the club lacking depth in the keeping department.
Valdes was expected to leave United over the transfer window after falling out with United boss Louis van Gaal. Turkish Super League giants Fenerbahçe and Galatasaray were also linked with the Spanish international.
Beşiktaş are currently third in the Turkish league with six points after three games – Fenerbahçe and Trabzonspor are tied in first place with seven points.
See More
Galatasaray prepare bid for Arsenal forward Joel Campbell
Chelsea winger makes Trabzonspor debut