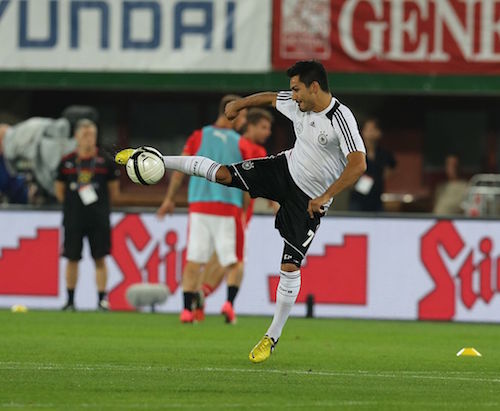 Manchester United are planning to replace Michael Carrick with Borussia Dortmund star İlkay Gündoğan according to the Daily Mail.
Carrick recently signed a new 12-month extension and is expected to be a part of United manager Van Gaal's plans next season but the club have indentified Gündoğan as a potential long term replacement.
Dortmund have been reluctant to let go of their star man whose contract comes to an end in 2016.
See More:
3 reasons why Arsenal should sign Gundogan
3 reasons why Manchester United should sign Ilkay Gündoğan
Manchester United prepare €28 million bid for Ilkay Gündoğan
The Bundesliga outfit have reportedly offered a contract extension until 2019 worth €6.5 million per-season but Gündoğan has been reluctant to strike a deal.
Gündoğan missed a large part of the season due to injury but has since recovered and returned to the starting lineup.
In totally unrelated news the 24-year-old will have a stadium named in his honour in Turkey.
Dursunbey Belediyespor president Yusuf Turhan has revealed that the clubs new stadium will be named in honour of Gündoğan.
The club is based in the Dursunbey district of Balıkesir. Gündoğan's family originate from the area and his father İrfan who also happens to be his agent has been closely involved in the construction of the stadium and club facilities.