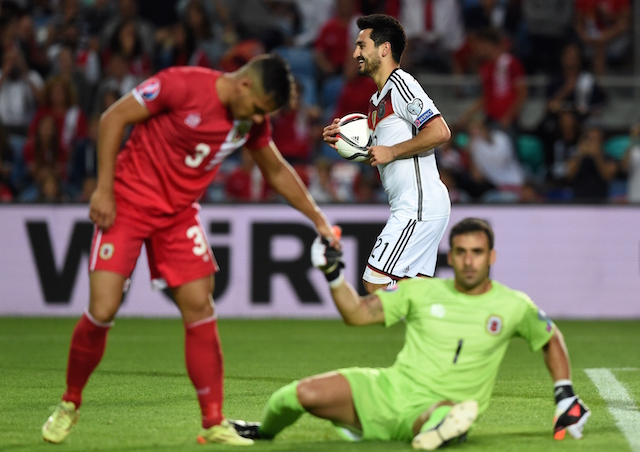 Ilkay Gündoğan will make a decision regarding his future "as soon as possible," according to a statement the Dortmund midfielder published on his official Facebook page.
The Germany international also stated that he is still undecided on his destination.
"Strictly speaking, this 2014/15 season ends on 30 June for me. Transfers are made early in football, but I still have matches to concentrate on," Gündoğan stated on Facebook.
"I will make a decision on my future as soon as possible, after the season and our important European Championship qualifier."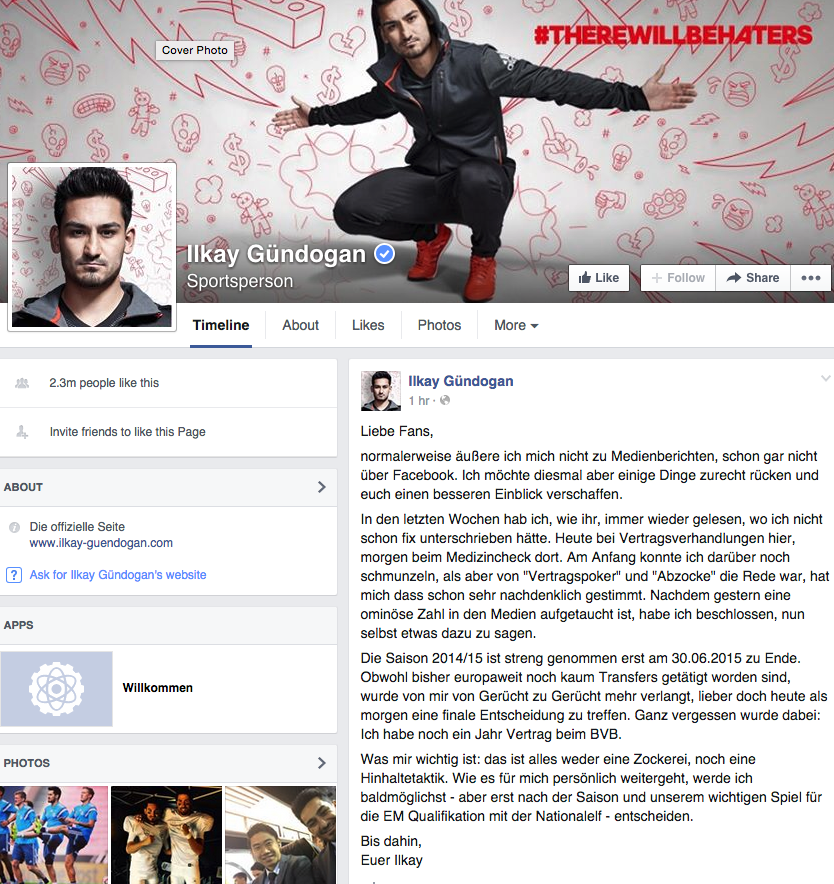 Gündoğan's contract with Dortmund expires in June 2016 and the 24-year-old confirmed at the end of April that he would not be renewing his contract with the Bundesliga side.
The 24-year-old played a staring role in Germany's 7-0 victory over Gibraltar on Saturday evening.
Gündoğan has five assists and three goals in 33 appearances for Dortmund despite spending much of the season out with a back injury. The deep-lying-playmaker is almost certain to leave the Bundesliga giants over the summer.