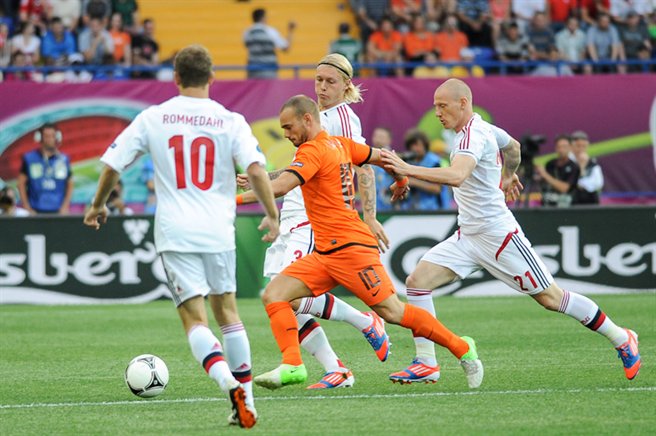 Manchester United target Sneijder would cost €25m says agent [divider]
Galatasaray playmaker Wesley Sneijder would only be available for €25 million according to his agent Guido Albers.
"Perhaps it would be feasible for €25m", Albers said.
Manchester United, AC Milan and Inter have been closely linked with Sneijder but could be put off by Galatasaray's high asking price.
Albers also expressed his concerns about Cesare Prandelli not starting with Sneijder in the 3-0 loss against Trabzonspor on the weekend.
"I do not know why he was sitting on the bench," Albers said.
"We'll have talks with the board on Wednesday in Brussels.
"We're going to speak about Wesley and we'll discuss this important event.
"I really do not know why he did not start in the team."
"Sneijder wants to stay, but he continues to sit on the bench. Nobody wants to sit on the bench.
"This is Prandelli's decision. Sneijder can't do anything."
The 31-year-old lead Galatasaray to Turkish Cup glory last season and played an important role in Galatasaray reaching the Champions League quarter-finals.