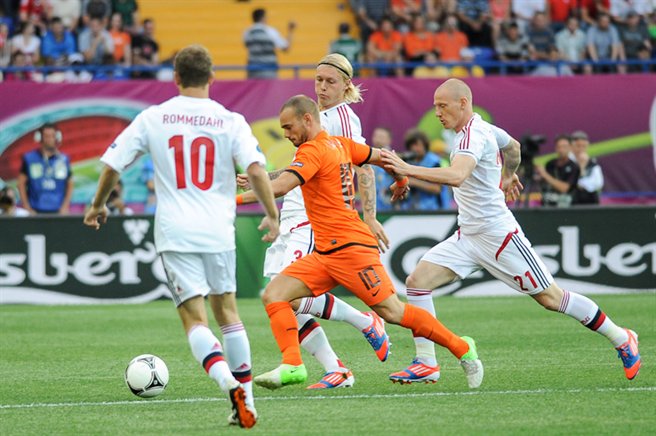 Manchester United target Wesley Sneijder sings at friends wedding
[divider]
Galatasaray star Wesley Sneijder took to the stage at what appears to be a friends wedding to show off his singing skills.
Sneijder, ever the showman appears to really get into the swing of things and gets a round of applause from the crowd.
The clip is only 16 seconds long and Sneijder is accompanied by another singer so it is still too early to tell whether he has a future in the world of showbiz but keep a close eye out for the album.
Sneijder has been closely linked with a return to the Serie A and with Manchester United in recent weeks.
The 30-year-old joined Galatasaray from Inter in 2013 for €8 million and still has just under two-years left on his contract.
The Netherlands international has four goals and one assist in all competitions this season.