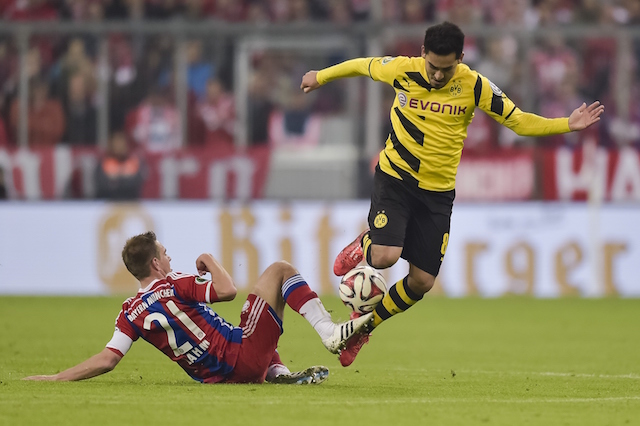 Borussia Dortmund manager Thomas Tuchel has expressed his disappointment at loosing three key players during the summer transfer window.
The German tactician admitted that there are clubs "higher in the food chain" and that the club done everything in their power to keep hold of their star players.
Henrikh Mkhitaryan joined Manchester United last week while Ilkay Gundogan made the switch to Manchester City late last month. The clubs captain Mats Hummels also departed for their Bundesliga rivals Bayern Munich.
"I am no more disappointed about losing Mkhitaryan than about losing Mats and Ilkay. Of course, I was disappointed to see him go. I am a huge fan of Mkhitaryan," Tuchel was quoted as saying by the Manchester Evening News.
"Three extremely important players have left us. We have lost three key men with the departure of Hummels, Gundogan and Mkhitaryan. They are three players of the highest level.
"We did everything within our powers to hold on to them. The offers were pushing our boundaries. We have to acknowledge that there are clubs higher in the food chain.
"The three players who have left have had an enormous influence on the team. They were examples for the others."
Gundogan initially joined Dortmund from Nuremberg in 2011 under the stewardship of Klopp and helped the Bundesliga giants reach the 2013 Champions League final.
The Germany international has been ruled out for the opening weeks of the Premier League with an injury. Gundogan dislocated his knee during training with Dortmund, the injury which almost cost him a move to City.
Gundogan provided seven assists and three goals in 40 appearances for Dortmund last season.
See More
Galatasaray prepare €4m bid for Liverpool star midfielder
Arsenal star named in Opta Euro 2016 team of the tournament