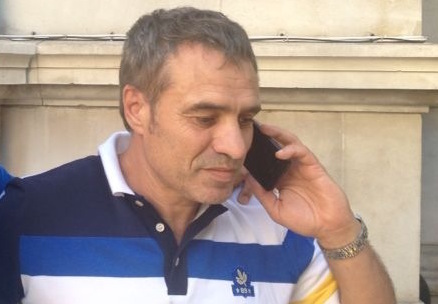 Manisaspor should stop finding excuses for 9-0 loss says Yanal [divider]
Trabzonspor manager Ersun Yanal believes Manisaspor should stop finding excuses following their 9-0 loss to the Black Sea Storm.
Manisaspor manager Dilaver Mutlu criticised Trabzonspor for racking up an 'unethical' scoreline and their reserves.
Yanal responded by saying, "This is ridiculous, he is just finding excuses, instead of finding excuses maybe they should find the problem within themselves. 
"It is not our problem what team the opposition select, it is not our problem if they are not going to take games seriously. 
"We don't plan for games thinking our opposition may not turn up and may not be bothered, what world are these guys living in.
"We just played our game, all we were interested in was the game and playing our style of football. 
"We showed what we are capable of and nobody should expect apologies or try to accuse us of trying too hard."
Trabzonspor moved into first place in Group B with five points from three games in the Turkish Cup following the 9-0 win.