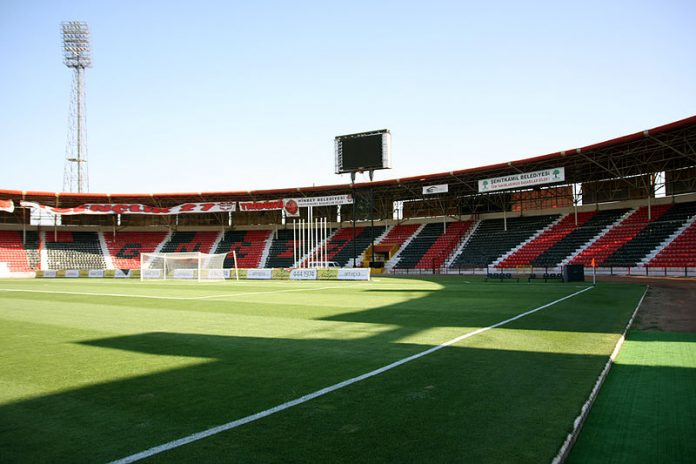 Mersin İdmanyurdu: 0 – 1 Gaziantepspor – The Falcons win away from home
[divider]
Gaziantepspor have moved up to 7th place in the league after recording back to back victories in the Turkish Super Lig.
Erdem Sen scored the games only goal in the 36th minute.
Mersin Idman Yurdu have now lost four games in a row and have slipped down to ninth place with 32 points in 25 games.
Stat: Tevfik Sırrı Gür
Hakemler: Yunus Yıldırım, Baki Tuncay Akkın, Nihat Mızrak
Mersin İdmanyurdu: Mihaylov, Serkan Balcı, Servet Çetin, Mitrovic, Gökçek Vederson, Sadiku (.60 Pedriel), Murat Ceylan, Tita, Nakoulma (.71 Futacs), Sinan Kaloğlu (.60 Mehmet Taş), Welliton
Gaziantepspor: Karcemarskas, Elyasa, Şenol Can, Erdem Şen (.91 Camara), Emre Nefiz (.66 Abdülkadir Kayalı), Oğuzhan Türk, Muhammet Demir, Chico, Barış Yardımcı, Vranjes, Vitor (.70 Muhammet Ildız )
Goals: .36 Erdem Şen (Gaziantepspor)
Yellow Cards: .14 Tita, .39 Vederson, .58 Mitrovic, .65 Murat Ceylan, Serkan Balcı (Mersin İdmanyurdu), . 72 Chico (Gaziantepspor)