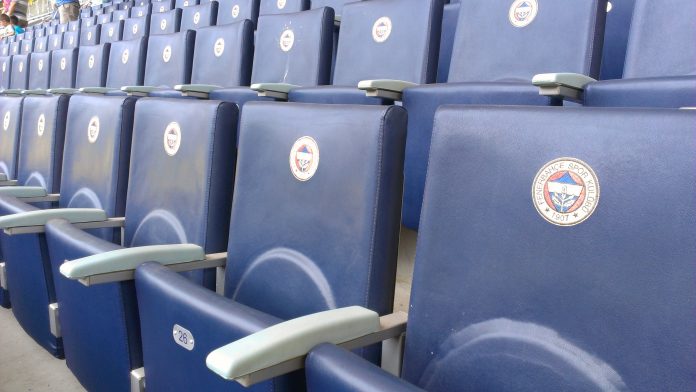 Mersin İdmanyurdu 1 – 2 Fenerbahçe – Fenerbahce take a step towards the quarter finals
[divider]
Fenerbahce have taken a step towards the quarter finals with a 2-1 victory against Mersin Idmanyurdu at the Tevfik Sırrı Gür stadium.
Diego and Moussa Sow put the home side in-front before half time while Welliton scored the home sides only goal.
Fenerbahce can now turn their attentions towards this weekends Istanbul derby against Galatasaray.
See More:
Fenerbahce News
Fenerbahce unable to meet £8m asking price for Swansea striker
Stadium: Tevfik Sırrı Gür
Referee: Yunus Yıldırım, Baki Tuncay Akkın, Serkan Gençerler
Mersin İdmanyurdu: Mihaylov, Serkan Yanık, Efe Özarslan, Mitrovic, Serol Demirhan, Murat Ceylan, Khalili (.75 Mehmet Taş), Oktay Delibalta (.56 Güven Varol), Pedriel (.68 Nakoulma), Tita, Wellinton
Fenerbahçe: Volkan Demirel, Bekir İrtegün, Sow (.60 Kuyt), Webo, Ribas (.60 Meireles), Uygar Mert Zeybek, Selçuk Şahin, Alves, Kadlec, Mehmet Topuz, ( 79 Ramazan Civelek) Serdar Kesimal
Goals: .44 Diego, .45 Sow (Fenerbahçe), .74 Welliton (Mersin İdmanyurdu)
Yellow Cards: .29 Serkan Yanık (Mersin İdmanyurdu), .33 Serdar Kesimal, .90 Bekir İrtegün (Fenerbahçe)