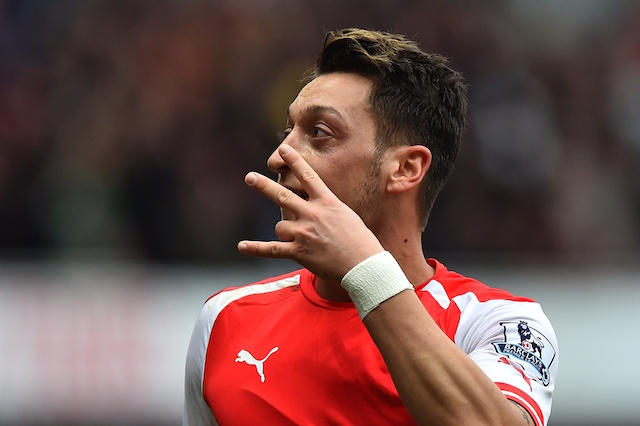 Mesut Ozil has stated that he made changes to his lifestyle following his knee injury last season.
The 27-year-old was sidelined for two months after suffering ligament damage during the Gunners defeat to Chelsea in September last year.
"During my injury I realised how much I miss the football and I wanted to avoid at all costs, again over so having to watch a period. That's why I changed my diet," Ozil told Spox.
"I used ever allowed myself a Coke, now I drink a lot more water.
"I eat today significantly less bread than even a few years ago. And I'm much more in the weight room, I put on muscle mass and feel in top shape.
"A good fitness also prevents injuries."
The 27-year-old has been in great form for the Gunners this season scoring seven times and providing 19 assists in all competitions.
Ozil has been one of Arsenal's bright sparks this season however, despite the German international's best efforts the Gunners are now 11 points behind top of the table Premier League Leicester.
The former Real Madrid man has returned to training after starting two games for the Germany national team.
The 27-year-old played a staring role in Germany's emphatic 4-1 win over Italy and got himself on the scoresheet after converting from the penalty spot.
Arsenal take on Watford FC in the Premier League this weekend as they look to continue their title hopes.
See More
3 things we learned about Mesut Ozil after Arsenal win over Everton
Arsenal boss wants Mesut Ozil to score goals like Thierry Henry