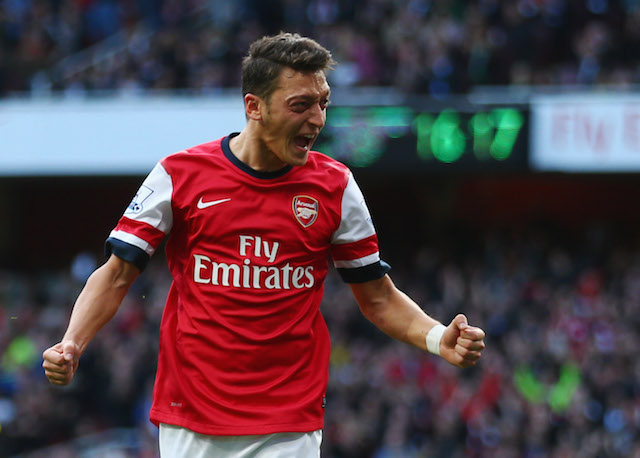 Arsenal star Mesut Ozil is close to signing a £200,000-a-week contract extension deal according to the Telegraph.
Per the source, Ozil would become the highest paid player in the history of the club if he were to extend his deal until 2019.
The North London based outfit have been in contact talks with several players and recently extended Hector Bellerin's contract to 2023.
The Gunners have made extending the contracts of Ozil, Bellerin and Alexis Sanchez a priority. A deal with Bellerin has been reached but talks with Ozil and Sanchez are ongoing.
Ozil currently earns £140,000 per-week and despite negotiations currently underway he is keen on a buyout clause option being included in his new deal which has complicated matters.
The Germany international of Turkish origin has established himself as key player in the Arsenal first-team since joining on a club record transfer fee from Real Madrid in 2013.
Ozil has been in impressive form this season having scored seven times and provided four assists for the Gunners this season.