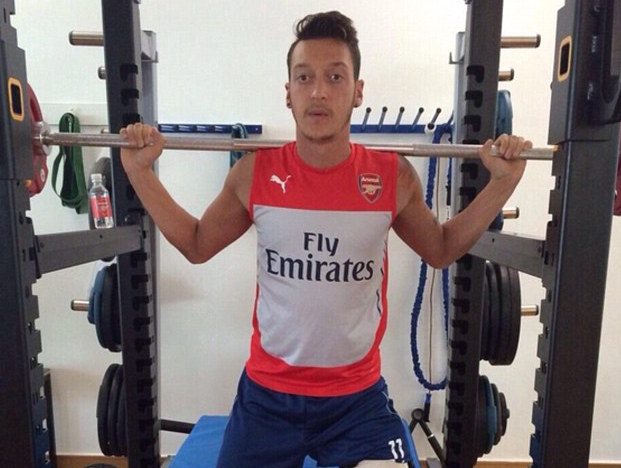 Mesut Özil has covered more distance than any other Arsenal player in 2015 [divider]
Arsenal star Mesut Özil has a reputation for being a little on the lazy side but does he deserve this label?
Özil has actually covered more distance than any other Arsenal player in the Premier League since returning to the side.
See More:
Arsenal News
Turkish Football Abroad
Mesut Ozil reveals he has a sixth sense
The 26-year-old has covered 63.23 kilometres since the 5-0 win over Aston Villa on February 1 2015 according to the Telegraph.
The World Cup winner also covered the most distance in the Champions League Last 16 3-1 loss against Monaco – 11.38 Km.
Özil worked on improving his strength and fitness whle out injured and it seems to have had an impact. The 26-year-old covered an average of 10.48 km before his injury and 10.84km since fully recovering and returning to the team.
The Arsenal star also has the third best minutes per assist rate in Premier League history and the Gunners have won every game in which Özil has provided an assist since his return.