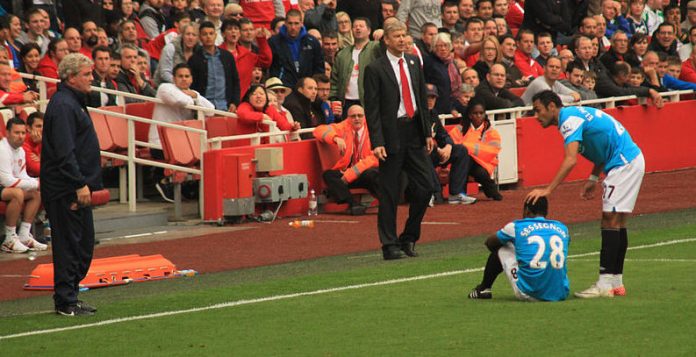 Arsenal playmaker Mesut Özil has stated that he is happy at Arsenal and pleased to be playing under the command of Arsene Wenger. The 26-year-old went onto say he feels at home in North London.
"I always felt comfortable here," Özil told the Arsenal Magazine.
"Yes, there were times when it was really difficult for me, but now everything is going very well.
"The team are successful and I feel so at home here because of the way in which I was received by the whole team.
"The boss gives me a lot of help too because he gives me his trust, and that helps me to feel happy at Arsenal as well."
The World Cup winner has established himself as a regular first-team player in Wenger's side and the Arsenal boss has always defended his star man in the press.
Despite being criticised at times for not not having the greatest work rate Özil has covered more distance, scored more goals, provided more assists and improved his sprinting since returning from injury at the start of 2015 according to the official Premier League website.
The Arsenal star was Wenger's record signing when he joined on a £42.5 million transfer fee from Real Madrid in 2013.
The 26-year-old has nine assists and five goals in 31 appearances for Arsenal in all competitions this season.
Wenger is expected to give Özil the start in Arsenal's clash with Aston Villa in the FA Cup final this weekend.