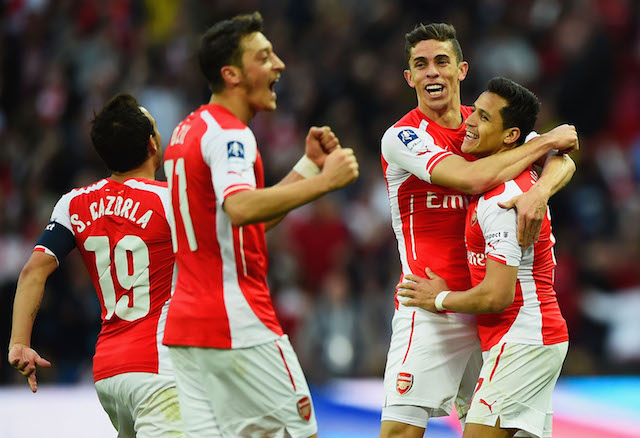 Mesut Ozil is renowned for his assists but Arsenal boss Arsene Wenger revealed that his star man is also deadly in front of goal.
Ozil has more assists than any other Premier League player this season (18) but just seven goals in all competitions – although that is still more than he has scored in any other single season for the Gunners.
Wenger underlined that despite being happy with Ozil's recent forays into goal scoring territory he still wants more from the World Cup winner in front of goal.
"I am pleased that Mesut Ozil is starting to score goals and get in the box now," he said. "He didn't do that much before, but now he starts to get into positions where he can score goals. He is a good finisher because when he gets in front of goal, he is deadly," Wenger was quoted as saying to the Evening Standard.
Arsenal could perhaps also do with their actual strikers finding their goal scoring boots considering Olivier Giroud is without a goal in his last 10 games and Ozil actually has more goals than Theo Walcott (6).
Ozil has created one of the highest number of goal scoring opportunities in the Premier League this season (115) but Arsenal have scored the fewest goal in the top four.
See More
Mesut Ozil provides most key passes for Arsenal during Swansea defeat
Mesut Ozil wins Arsenal Player of the Month award for 4th time