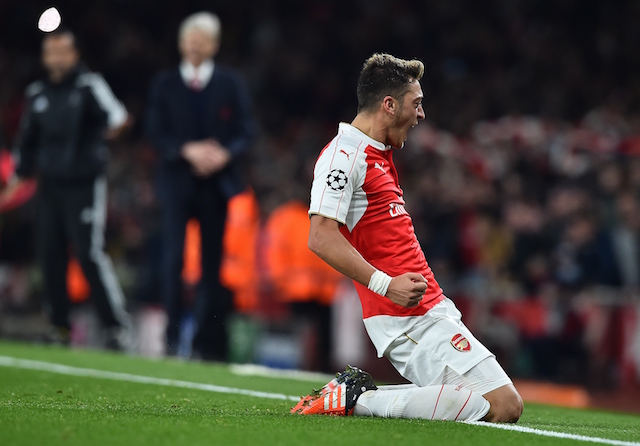 Arsenal boss Arsene Wenger has urged his star playmaker Mesut Ozil to keep faith in Arsenal's title challenge.
The 27-year-old stated that Arsenal had 'mucked up' their chances of winning the Premier League. However the experienced French manager rejected the statement.
"I will make sure they don't feel that," Wenger was quoted as saying by the Guardian.
"The statement is not welcome. Because we have to believe, no matter if it is just one chance in 100, we have to believe. We only have a real chance if we believe.
"I think the worst thing in life is to have wrong beliefs. So you have to make sure that you give absolutely your best, and at the end accept if somebody is better than you that you have given your best. We have to make sure that we play with passion until the end. That is the best way to get the supporters behind us."
The Gunners are currently 11 points behind league leaders Leicester City and take on Watford FC today.
Arsenal do have a game in hand but considering reigning champions Chelsea as well as Manchester United and Liverpool are out of the title race, Arsenal would have been expected to do better.
Ozil has 19 assists and seven goals in 38 appearances for Arsenal in all competitions this season.
See More
3 things we learned about Mesut Ozil after Germany defeat against England
Arsenal boss wants Mesut Ozil to score goals like Thierry Henry