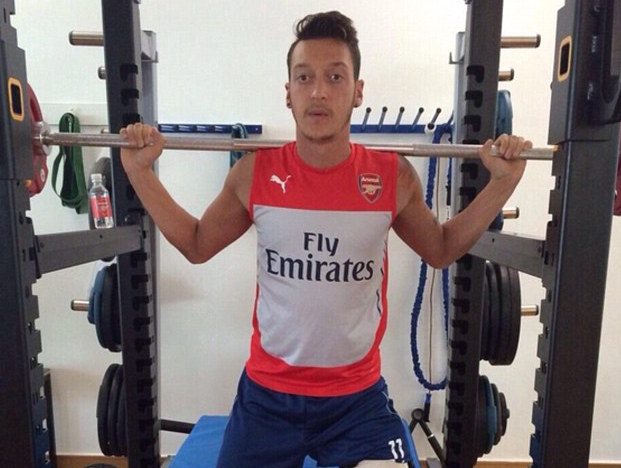 Mesut Ozil on course towards becoming Arsenal's Arnold Schwarzenegger  [divider]
Mesut Özil has credited his recent surge in form to the work he put in at the gym while out injured.
Özil spent three months on the sidelines after picking up a knee injury in October.
The Arsenal star spent time in the gym, working on his strength and fitness.
"I wanted to be as fit as possible when I returned after my injury," Özil told the official Arsenal website.
"I worked on my upper body as well as paying attention to my nutrition."
See More:
Arsenal News
Turkish Football Abroad
Mesut Ozil reveals he has a sixth sense
Özil may be no Arnold Schwarzenegger just yet however, he has covered more distance than any of his teammates since fully recovering and returning to the team.
The 26-year-old covered an average of 10.48 km before his injury and 10.84km since fully recovering and returning to the team according to the Telegraph.
The World Cup winner started in the 3-0 win against West Ham in the Premier League on the weekend to take Arsenal just one point behind second placed Manchester City.
Arsenal take on Monaco in the Champions League Last 16 second-leg next.