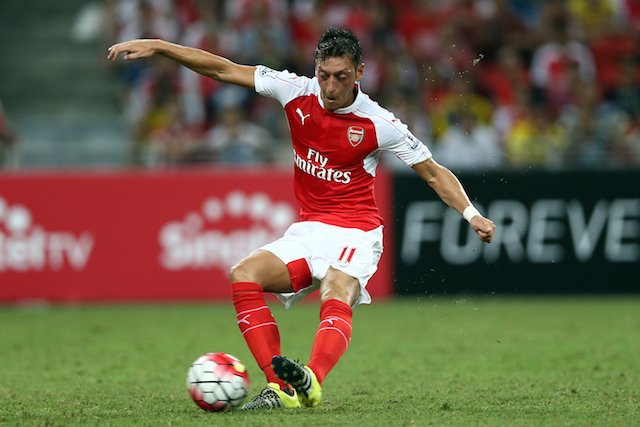 Arsenal suffered a blow to their title challenge after losing 3-2 against Manchester United at Old Trafford.
The Gunners could however, have scored more goals had they converted more of Mesut Özil's chances. The World Cup winner create a grand total of six goal scoring opportunities more than any other player over the course of the 90 minutes but only one was converted.
The Arsenal star has now created 111 chances in the Premier League this season – the highest in the league.
Özil setup Danny Welbeck with a brilliant set-piece delivery on 40 minutes for the Gunners opening goal but his teammates squandered their other opportunities.
Danny Welbeck goal .with Ozil assist #Arsenal #Ozil #Arsenal. 😎 @waleedarsenal90 https://t.co/VLQj4vLKU4

— Waleed (@waleedarsenal90) February 28, 2016
The 27-year-old now has 18 assists in the league for Arsenal – the highest in the Premier League this season.
Özil also scored his seventh goal of the season but despite providing an assist and hitting the back of the net himself he was unable to prevent the Gunners from breaking their 10 years winless run at Old Trafford.
Arsenal ended the week five points behind league leaders Leicester City following the defeat against United.