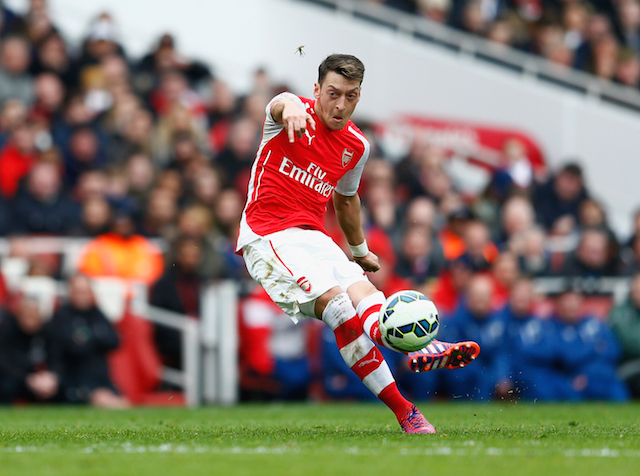 Arsenal star Mesut Özil has revealed that his good form is down to having a full pre-season this summer.
The World Cup winner underlined that not having a pre-season last summer hurt his game and was the underlying cause for his injury problems.
Özil told the Arsenal Player: "The coaching staff know exactly how individual players become fit. They have all the information and I think a first full pre-season in a long time has helped me to feel really fit.
"Before, I was playing at tournaments after a long season and had little time for holidays."
The 27-year-old stated that he was not aware how much of a toll not having a pre-season had on his body and that he feels fitter than ever as a result.
"In hindsight, you realise that your body may not have the same freshness. At the moment I feel very comfortable, I'm fit and that's what is important," he added.
Özil could however, miss pre-season next summer should Germany progress to the later stages of the European Championships in France.
The Arsenal star has been in impressive form for the Gunners and currently has the most assists in the Premier League (9).
The World Cup winner is expected to feature for the north London club against Bayern Munich in the Champions League last season. Özil scored in the 2-0 win over Bayern in their last encounter a fortnight ago.
See More
Arsenal boss Arsene Wenger is happy with Mesut Ozil says agent
Man Utd legend David Beckham is Barcelona star Arda Turan's role model