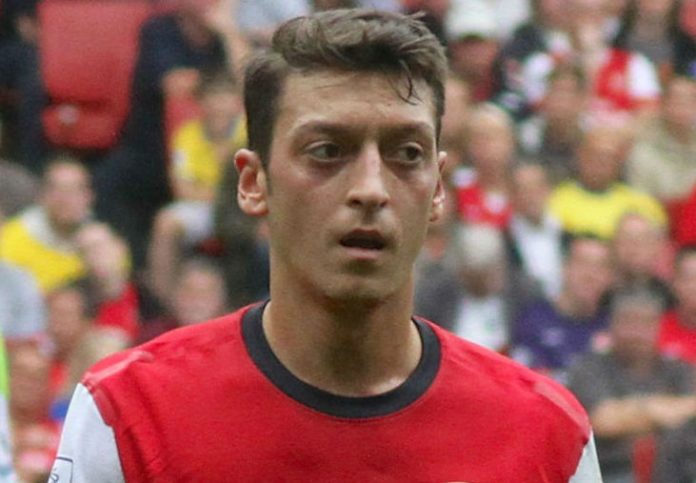 Mesut Ozil reveals he does not wants kids until he has achieved his goals as a football [divider]
Arsenal star Mesut Özil has revealed that he does not want kids until he has achieved his goals as a footballer.
"Yes I want kids, but not now. First of all I want to achieve my goals as a footballer. And when I have made it, I will think of my own family," Özil told German newspaper Express.
See More:
Arsenal News
Turkish Football Abroad
Mesut Ozil reveals he has a sixth sense
The 26-year-old also revealed that he loves his family, in particular his mother.
"I adore my mother," he added.
Özil was born in Germany to Turkish parent from by the Hışıroğlu village which is located in the Zonguldak province of North-Western Turkey.
The last time Özil visited the region a street in the nearby town of Devrek was named in his honour.
The 26-year-old is a bi-lingual in Turkish and German.
Özil is part of the Turkish community of Germany estimated to have a population of 3-4 million.
The World Cup winner has scored three times and created four goals since returning to the starting team in January.