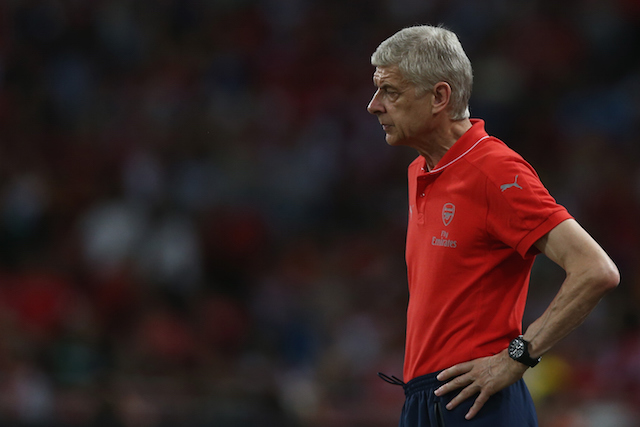 Mesut Ozil has revealed that Arsenal boss Arsene Wenger played a key role in his decision to join the North London based outfit.
Ozil gave his for backing to Wenger and underlined that he will 'always support' the Arsenal boss.
"He was of course the big influence," Ozil told Joe.
"He was the guy to explain to me what he wanted me to do, what he wanted to do with the club and me.
"So in the end I decided to go to Arsenal for him because I am so thankful have such a big coach. We will always support him."
Wenger has come under fire for the Gunners lack of Premier League success over the past decade and has divided the Arsenal fan base over his supporters and groups that believe he should resign.
Ozil is clearly in the Wenger remain camp and despite rumours linking the playmaker with a move abroad he is expected to stay at the club.
The Germany international of Turkish origin provided an assist in Germany's 2-0 win over Ukraine in their opening Euro 2016 clash.
Ozil is expected to play a key role for Germany over the European Championships but is expected to enter talks with Arsenal over a contract extension after the tournament.
See More
Video: Mesut Ozil attempts to convince Turkish kids to support Arsenal
Group D: Turkey Euro 2016 team guide