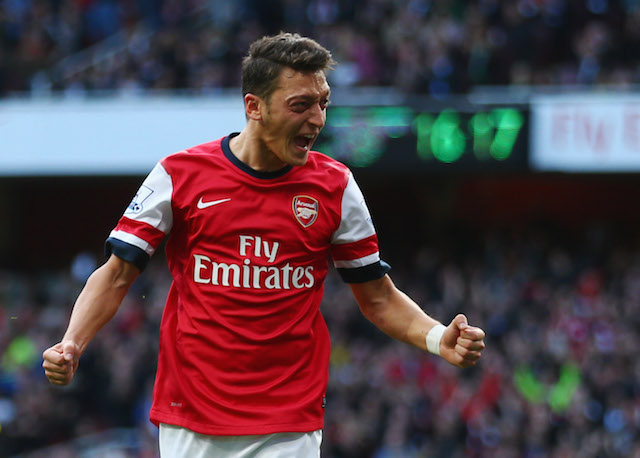 Arsenal star Mesut Ozil has been spotted reading his manager Arsene Wenger's new book, 'The Wenger Revolution' on the way to Paris.
Wenger's latest publication documents the Frenchman's twenty years at Arsenal. Ozil was quick to get his hands on the book and was pictured reading it during the Gunners trip to France.
Ozil retweeted an picture taken by Arsenal's chief Photographer Stuart MacFarlane of him reading a copy the book.
Good to @MesutOzil1088 enjoying our book on the flight yesterday. 20 years of #Arsenal pictures #TheWengerRevolution pic.twitter.com/bKd5ih1Yoz

— Stuart MacFarlane (@Stuart_PhotoAFC) September 13, 2016
Ozil is once again expected to start for Arsenal when they take on the Hull City in the Premier League this weekend.
Good to @MesutOzil1088 enjoying our book on the flight yesterday. 20 years of #Arsenal pictures #TheWengerRevolution pic.twitter.com/bKd5ih1Yoz

— Stuart MacFarlane (@Stuart_PhotoAFC) September 13, 2016