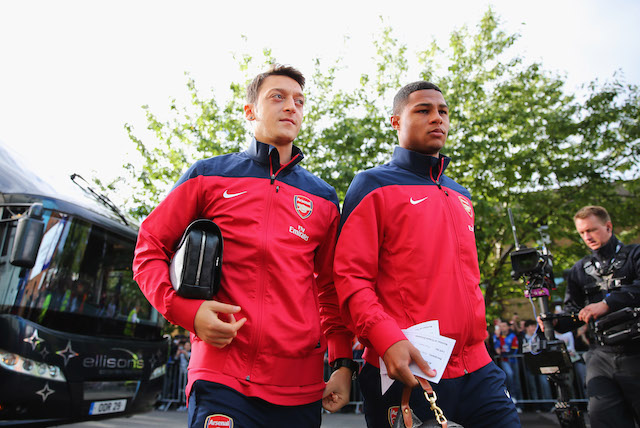 Mesut Ozil has heaped praise on his Arsenal teammate Serge Gnabry following his impressive performances at the Rio Olympics.
The Arsenal playmaker feels Gnabry showing the world what a talent he is after scoring two goals in two games.
The Germany U21 international made his debut for Arsenal back in 2012 however, he has since  stuggled to establish himself at the Gunners and sent out on loan last season to West Brom.
"Two matches and three goals at the Olympics! I'm so happy for you," Ozil wrote on his official Instagram page.
"Now you're showing the world again what a talented football player you are.
"Good luck to you and the rest of the German team."
Star playmaker Mesut Ozil is expected to miss the weekend clash with Liverpool after starting pre-season training this week. Alexis Sanchez has also had a busy summer winning the Copa America with Chila in the US but he has been fast tracked back into the squad for this weekends Premier League opener.
See More
Turkish giants waiting for Jurgen Klopp decision over Liverpool star transfer
European giants dealt transfer blow as £32.5m Liverpool striker not available for loan