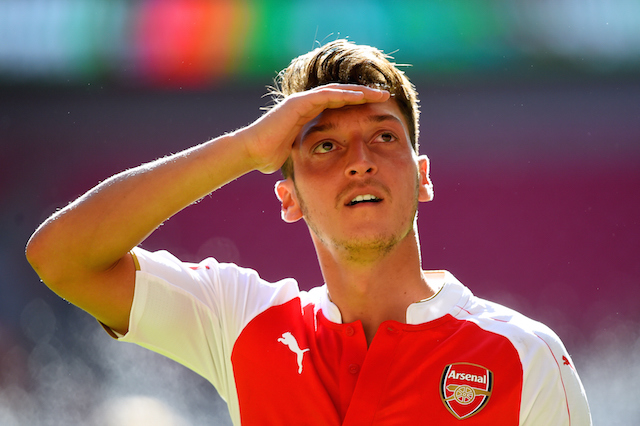 Mesut Ozil has thanked Arsenal fans for the hospitality they have shown him since moving to London from Real Madrid in 2013.
Ozil revealed that Gooners have made him feel welcome in London and that he feels comfortable walking around with his family.
"I'm always really appreciative because if I am walking outside with my family, the fans come up and they are very kind. So I am very thankful and I really enjoy playing for such a big club," Ozil told Joe.
The Arsenal star also revealed that the large Turkish community of North London also helped him settle in and that he never goes hungry as a result.
Ozil did not know English when he arrived in London but being a native Turkish speaker he did not feel out of place in North London.
"If I want to buy some stuff for my house like meat or something like that, I know in North London that there are big streets where there are just Turkish people and Turkish markets, so that has always helped me of course," he added.
Ozil is bi-lingual in Turkish as well as German and is also fluent in English in addition to Spanish.
North London has a large Turkish population based near traditional Arsenal territory and the club has a large following among the community.
See More
Arsenal star Mesut Ozil refuses to rule out Turkey move
Video: Mesut Ozil attempts to convince Turkish kids to support Arsenal