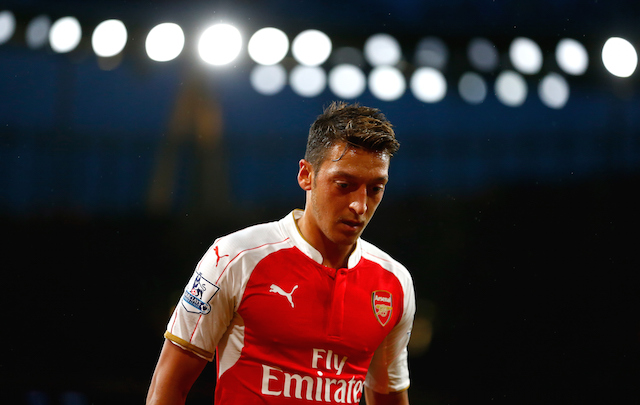 Today is Transfer Deadline Day for clubs in the Premier League and once again it looks to be a busy evening.
Mesut Ozil arrived at Arsenal on deadline day and we take a look at the top 10 most expensive deadline day deals from recent years.
1 – Fernando Torres (Chelsea) – £50m 
2 – Mesut Ozil (Arsenal) – £42.5m
The Germany international joined Arsenal from Real Madrid for a club record fee in the closing hours of the transfer window back in 2013. The deal sent Arsenal fans out to the street to celebrate Ozil's arrival at the club.
The star playmaker has gone onto win two FA cups with Arsenal and recorded 19 Premier League assists during the last campaign.
Ozil also scored during Arsenal's 3-1 victory over Watford FC during the Gunners first league win of the 2016-17 season.
3 -Anthony Martial (Manchester United) – £36m
4 – Andy Carroll (Liverpool) – £35m
5 – Robinho (Manchester City) – £32.5m
6 – Dimitar Berbatov (Manchester United) – £32m
7 – Marouane Fellaini (Manchester United) – £27.5m
8 – Wayne Rooney (Manchester United) – £27m
9 – Juan Cuadrado (Chelsea) – £24m
10 – Luis Suarez (Liverpool) – £22.8m