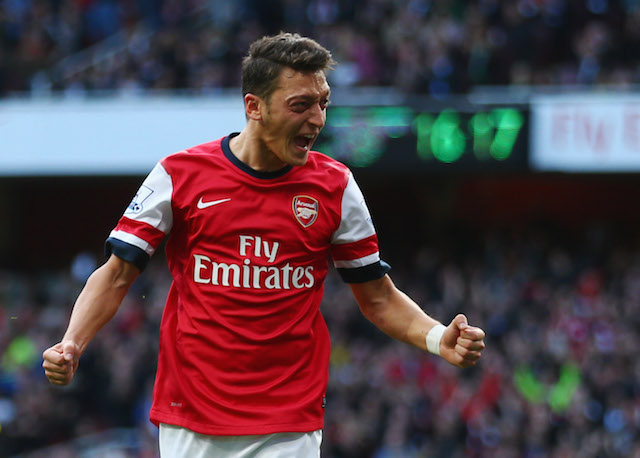 Arsenal's star playmaker Mesut Ozil is set to miss the Gunners tour of Scandinavia which begins this week.
The Daily Star reports that both Alexis Sanchez and Aaron Ramsey will be included in the pre-season squad for the tour however, Ozil has been given extra leave.
The news may come as a surprise seeing that both Sanchez and Ramsey also participated in international competition over the summer.
"Not all of [the international players will be back]," Wenger told Arsenal's official website.
"But Ramsey will be involved, Sanchez will be involved.
"The latest players coming back will not be involved, that's Ozil, Giroud and Koscielny, they are the last ones and I don't think they will be involved on the tour on Thursday, but all the others will."
The north London based side take on the Norwegian side Viking FK on Friday evening before travelling to Sweden to face Pep Guardiola's Manchester City on Sunday.
Arsenal ended their tour of the United States with a 3-1 victory over the Mexican side Chivas.
SEE ALSO:
Mourinho held meeting with Portuguese star after Man Utd game
New Man City signing targeting debut against Man Utd