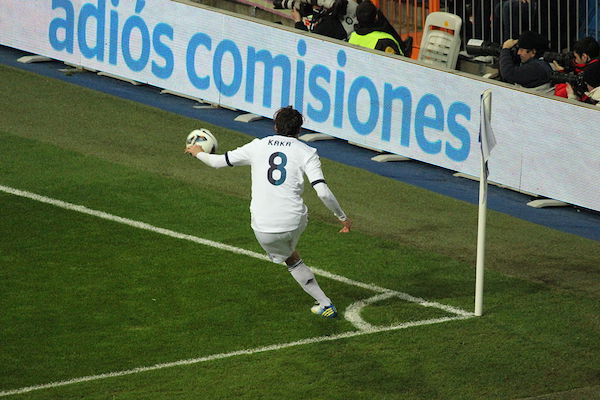 Mesut Özil tried to persuade me to join for Arsenal, says Kaka: 
[divider]
Orlando City's Ricardo Kaka has stated that Mesut Özil tried to persuade him to join Arsenal in the Premier League.
However the Brazilian international has confirmed that he is happy at Orlando City.
'They [Mesut Özil & Oscar] joke with me saying, "Come and play for Chelsea or Arsenal" but I am so happy here in Orlando,' Kaka told the Daily Mail.
See More:
Arsenal News
Turkish Football Abroad
Mesut Ozil reveals he has a sixth sense
Kaka played alongside Özil at Real Madrid. The Germany international spoke about his partnership with Kaka after Real Madrid's victory over Zaragoza three seasons ago.
"It was an important match. I work hard every day and talk to the coach a lot. I feel great with Kaka we both score whenever we play together in both training sessions and matches," said Ozil.
Kaka has joined the MLS side Orlando City SC from Sao Pailo on a loan deal. The Former Real Madrid star has three assists and two goals in seven games for Orlando.