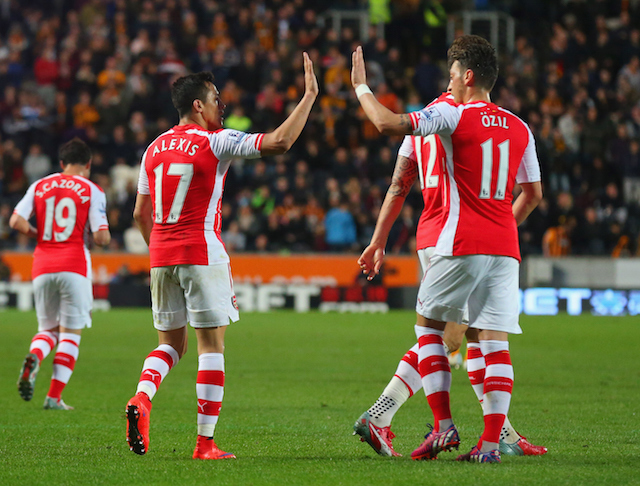 Mesut Özil has wished his teammates a speedy recovery from injury as Arsenal go into the busy winter period.
Both Laurent Koscielny and Alexis Sanchez had to come off during the Gunners disappointing 1-1 draw with Norwich City in the Premier League.
Özil took to Instagram after the game to show his support for his injured teammates. The Germany international posted a picture of himself along with the caption, "A pity we didn't win the match today. But the Premier League table is incredibly tight this season… so it's all still possible! I hope Laurent and Alexis we'll be back very soon! "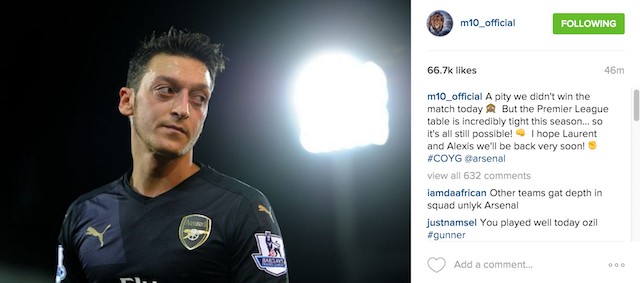 The former Real Madrid man scored his sides opening goal early on in the 30th minute when he chipped the ball over Norwich goalkeeper John Ruddy.
Arsenal looked set to record a comfortable victory however, Norwich City managed to level the score going into the break.
The North London based side were unable to to find the winning goal meaning they were unable to capitalise on Manchester United's draw with Leicester.
Arsenal host Sunderland at the Emirates stadium next weekend in the Premier League.
See More
Man Utd target Hakan Calhanoglu set to start against Bayer Leverkusen
Robin van Persie rules out Chelsea move